Are you ready to explore the fascinating world of coaching books?
Whether you're a seasoned coach looking to refine your skills or someone embarking on a coaching journey for the first time, the right resources can make all the difference. That's where this article comes in.
In this comprehensive guide, we'll explore the 10 best coaching books on the market. These books cover a wide range of topics, from the basics of coaching to more specialized areas such as executive coaching and life coaching.
If you're interested in learning more about the coaching process, developing your coaching skills, or simply finding inspiration, these books are sure to provide you with the knowledge and insights you need.
Why Read Coaching Books?
Coaching books are a great way to improve your skills, knowledge, and confidence as a coach. It can also help you to stay up-to-date on the latest trends and developments in the coaching field and to get inspired to make a real difference in the lives of others.
Here are the benefits of reading coaching books:
Continuous Learning
You have to stay updated with the current developments in your field. Coaching books provide a structured way to learn new strategies and techniques.
Problem-Solving
You can get solutions by reading books for the problems you encountered during the coaching session. Such books provide practical advice on managing conflicts and optimizing training programs.
Get a New Perspective
Reading books from different authors and backgrounds gives you insight into different coaching styles and philosophies. These varied perspectives can widen your ability to adapt to different situations.
Skill Enhancement
As you know, coaching needs various skills like leadership, communication, and strategic planning. You can enhance these skills with the help of the best life coaching books.
Inspiration and Motivation
Coaching books can serve as a source of inspiration. These books contain success stories of coaches that can motivate and encourage you to continue and expand your coaching career.
After knowing why reading coaching books is important, let's dive into the list of top coaching books.
1. The Coaching Habit
Say Less, Ask More & Change the Way You Lead Forever by Michael Bungay Stanier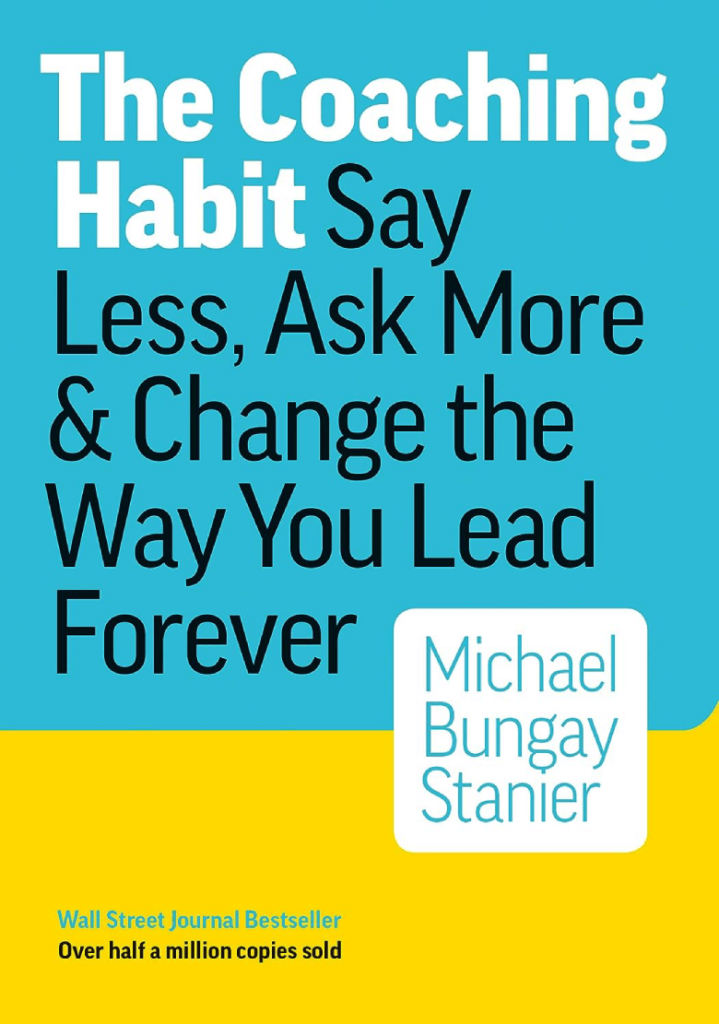 Author Michael Bungay Stanier published "The Coaching Habit" in 2016. This book explores an alternative approach to coaching, where the emphasis lies on posing significant questions rather than providing solutions.
Core Concepts
The central premise of "The Coaching Habit" revolves around questioning techniques. The author presents a comprehensive set of seven essential questions that you can employ during conversations. These inquiries help to discover aspects of their being.
According to the literature, you need curiosity and attentive listening to enhance the quality of coaching.
Takeaways
Promotes profound thinking about obstacles and aspirations.
Encourages active listening to determine the client's true desires and intentions.
Makes clients responsible for their personal growth and progress.
2. The Coaching Solutions
How to Drive Talent Development, Organizational Change, and Business Results by Renee Robertson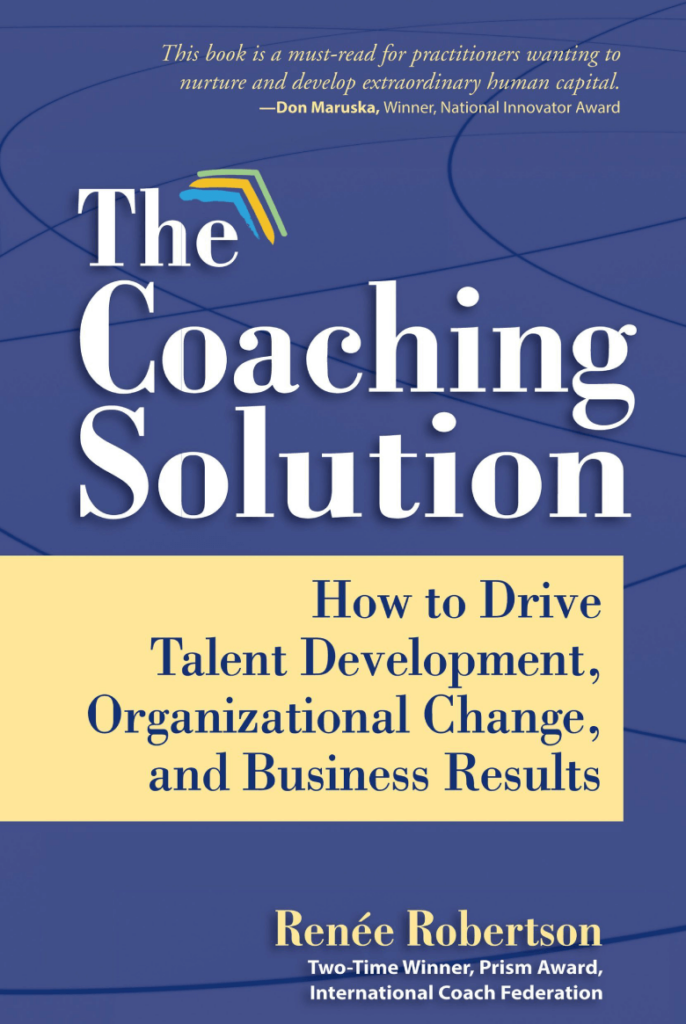 Renee Robertson is a well-known consultant and a former executive at a Fortune 500 company who wrote "The Coaching Solutions." This book discusses how professional companies can strategically use coaching programs to plan their actions.
Core Concepts
"The Coaching Solutions" is mostly about planning and carrying out effective coaching programs in corporate settings. This book provides a complete plan for making your coaching frameworks based on real-world events.
Furthermore, the ideas found in this book help you meet an organization's specific needs by creating particular methods.
Takeaways
Provides the concept of changing people and groups by giving them power.
Encourages the creation of custom plans to meet client's requirements.
Advocates the importance of being flexible and to communicate well.
3. Trillion Dollar Coach
The Leadership Playbook of Silicon Valley's Bill Campbell by Eric Schmidt, Jonathan Rosenberg, and Alan Eagle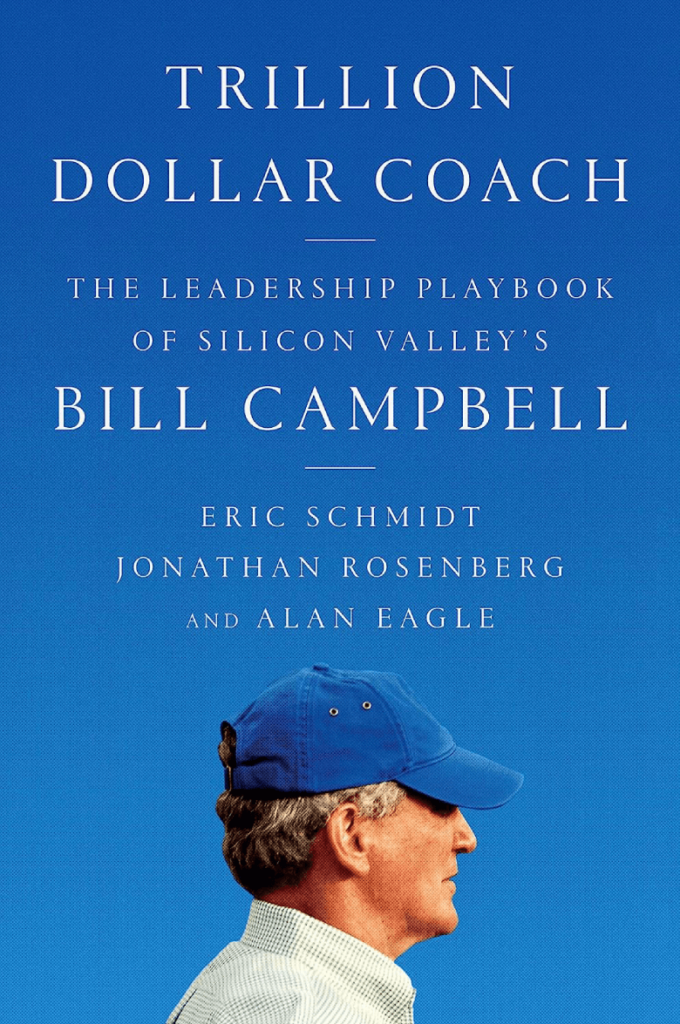 Silicon Valley considers Bill Campbell as a great coach. "Trillion Dollar Coach" brings insights into this legend. Eric Schmidt, Jonathan Rosenberg, and Alan Eagle wrote this book to show us how Campbell helped big tech companies to succeed.
Core Concepts
The book's main idea is how Bill Campbell became popular in the technology industry. The authors describe the method of using actual stories to train executives. Besides, this book shows the importance of creating dependable connections and building trust.
Takeaways
Works as a manual for managers and leaders apart from aspiring coaches.
Encourages to listen and be authentic as well as caring.
Contains examples that inspire innovation and cooperation.
4. Coaching for Performance
GROWing Human Potential and Purpose by John Whitmore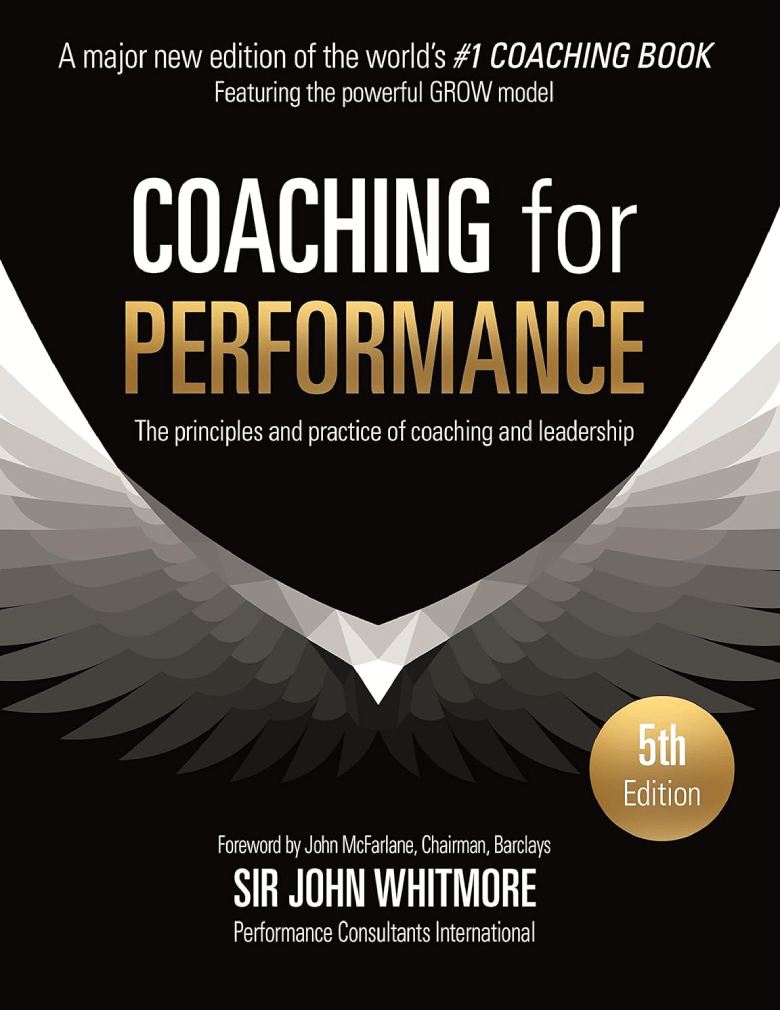 Coaching for Performance, now in its fourth edition, dives into coaching principles through real-life examples. It offers insights into its applications and effectiveness. Since 1992, this book has been widespread, leaving a lasting impact on personal and professional growth.
Core Concepts
The book shows how coaching can help people flourish using the GROW (Goal, Reality, Options, Will) method. John Whitmore explains how you can have a meaningful conversation by asking intelligent questions.
In addition, authentic stories in the book showcase how you'll be able to make people understand themselves to reach their goals.
Takeaways
Helps to guide clients for deeper insights through thought-provoking questions.
Uses feedback mechanisms to encourage development.
Promotes setting clear and achievable goals and helping clients to achieve them.
5. Effective Coaching
Lessons from the Coach's Coach by Myles Downey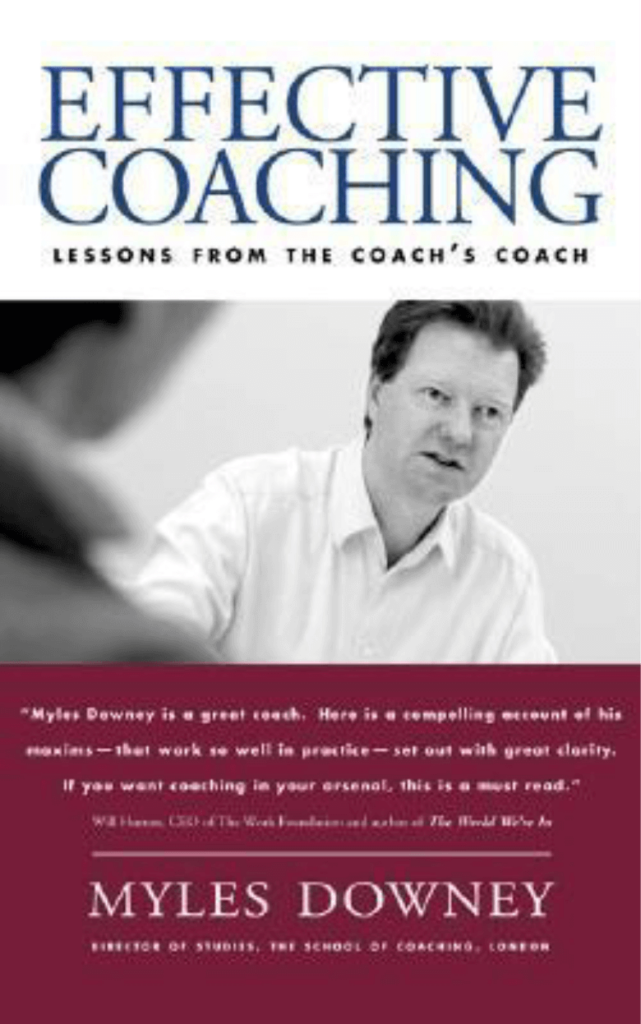 If you are a coach or want to be one, you will find an excellent guide in "Effective Coaching: Lessons from the Coach's Coach" by Myles Downey. This book helps improve your coaching skills by sharing the secrets of successful coaching and giving practical advice.
Core Concepts
In 'Effective Coaching,' you'll learn the fundamentals of coaching mastery from Myles Downey, an expert coach and trainer. In this, you'll discover how to listen actively, ask skillful questions, and build rapport with your clients.
Takeaways
Cultivates a coaching mindset to embrace curiosity, openness, and non-judgemental support.
Helps people set realistic goals by adapting suitable techniques.
Uses real-life examples to provide practical context to the clients.
6. Leading with the Heart
Coach K's Successful Strategies for Basketball, Business, and Life by Mike Krzyzewski and Donald T. Phillips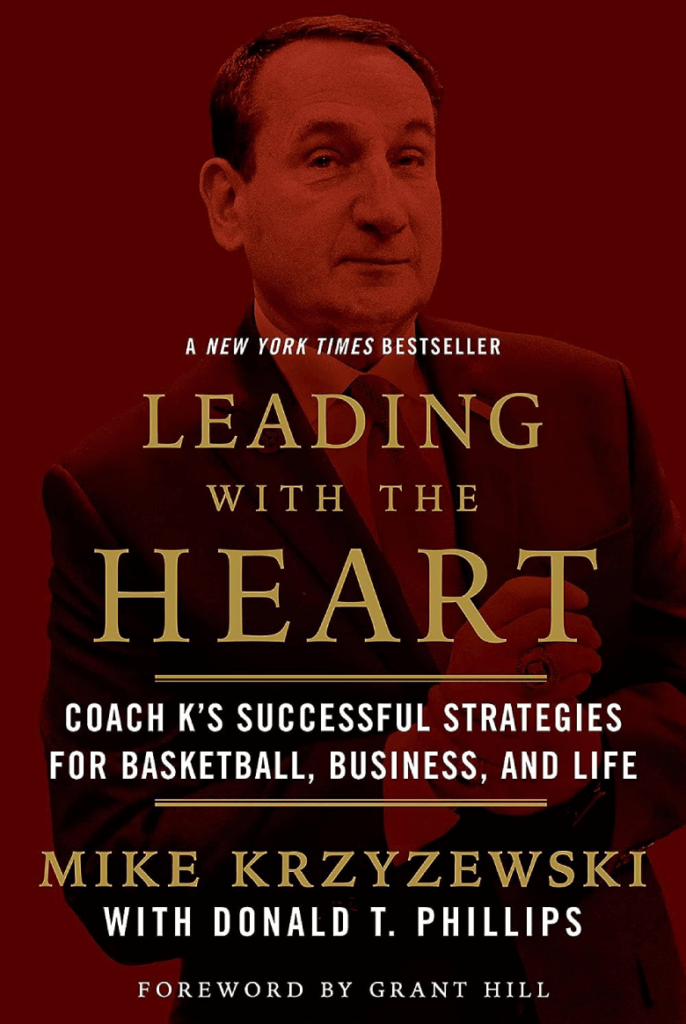 Mike Krzyzewski and Donald T. Phillips wrote "Leading with the Heart," a must-read book. As you go through the concepts, you'll discover an invaluable source of wisdom applicable not only on basketball courts but also in the larger picture of life.
Core Concepts
The core concept of 'Leading with the Heart' examines transformational leadership. The book reveals the art of leading from the heart, integrating basketball strategies into the rich threads of life.
Coach K's philosophy prioritizes authentic connections, teamwork, and individual development. It emphasizes values-driven leadership to bring discipline, respect, and understanding together in a way that works well.
Takeaways
Encourages to build a resilient team with mutual respect.
Helps to embrace resilience to face adversity for growth.
Promotes its usage, not only in basketball courts but in other sectors as well.
7. Coaching 101
Discover the Power of Coaching by Robert E. Logan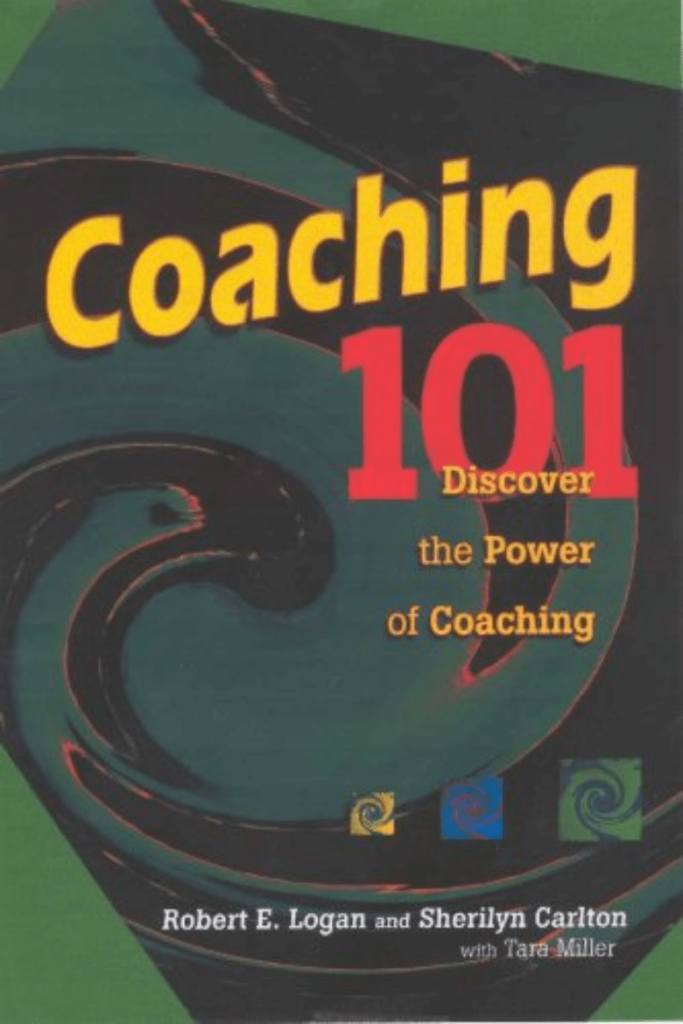 "Coaching 101" by Robert E. Logan is among the best life coaching books available. This book presents a purpose-driven coaching approach that guides you to help contribute and enrich your clients' lives. This transformative book offers practical insights for effective coaching by emphasizing personal growth.
Core Concepts
This book highlights the power of God-centred coaching. It lets you discover how coaching may help people realize their full potential by aligning their goals with the larger vision of God's kingdom. This central idea connects the art of coaching and spiritual development.
Takeaways
Teaches how to harness the power of conversation to create connections.
Introduces a God-given purpose argument.
Encourages you to go beyond techniques to use in coaching sessions.
8. Coaching Questions
A Coach's Guide to Powerful Asking Skills by Tony Stoltzfus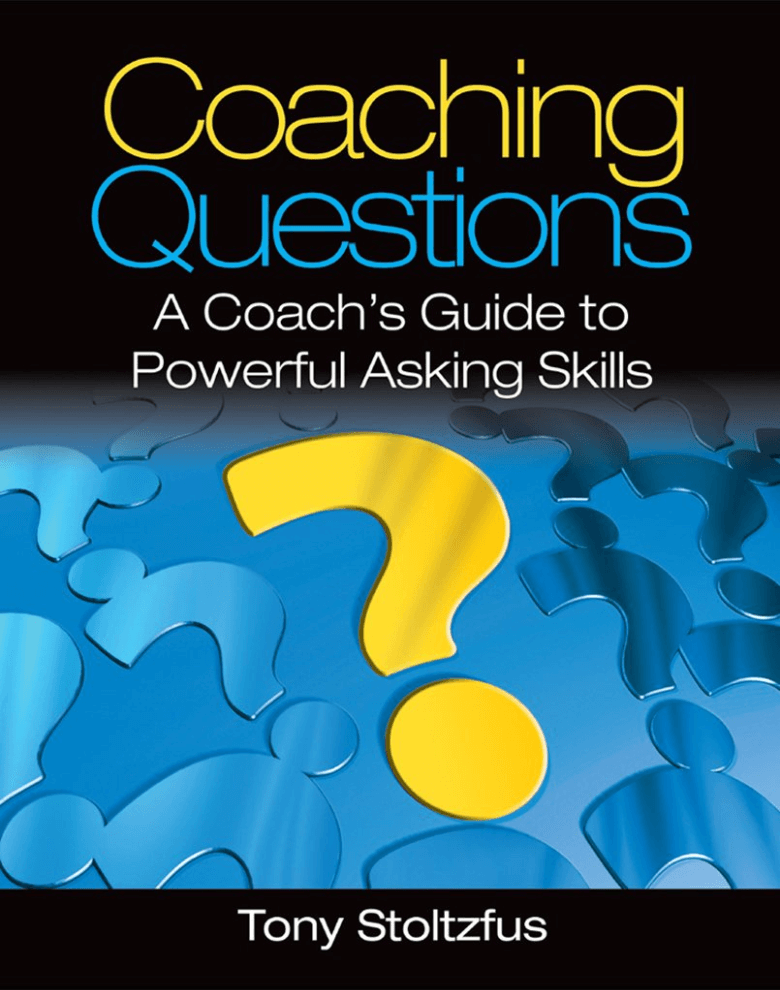 Welcome to a new world of coaching, fuelled by the tremendous impact of compelling questions. As a coach, you know strategic inquiry may start transformative discussions. Tony Stoltzfus's "Coaching Questions" brings this powerful approach to make you an effective coach.
Core Concepts
This guide centers on strong questioning notions. With the exploration of a variety of tools, concepts, and tactics to create questions to spark thought, insight, and progress. It gives you 1,200 real-life incisive questions to fix the coaching blunders.
Moreover, this book reveals the complexities of questioning and reframing dialogues to enable dynamic coaching.
Takeaways
Introduces different types of questions to allow you to create versatile tools.
Encourages using skillful questions to build trust and engagement.
Promotes personal growth and self-awareness with catalytic questions.
9. The Coaching Manual
The Definitive Guide to the Process, Principles & Skills of Personal Coaching by Julie Starr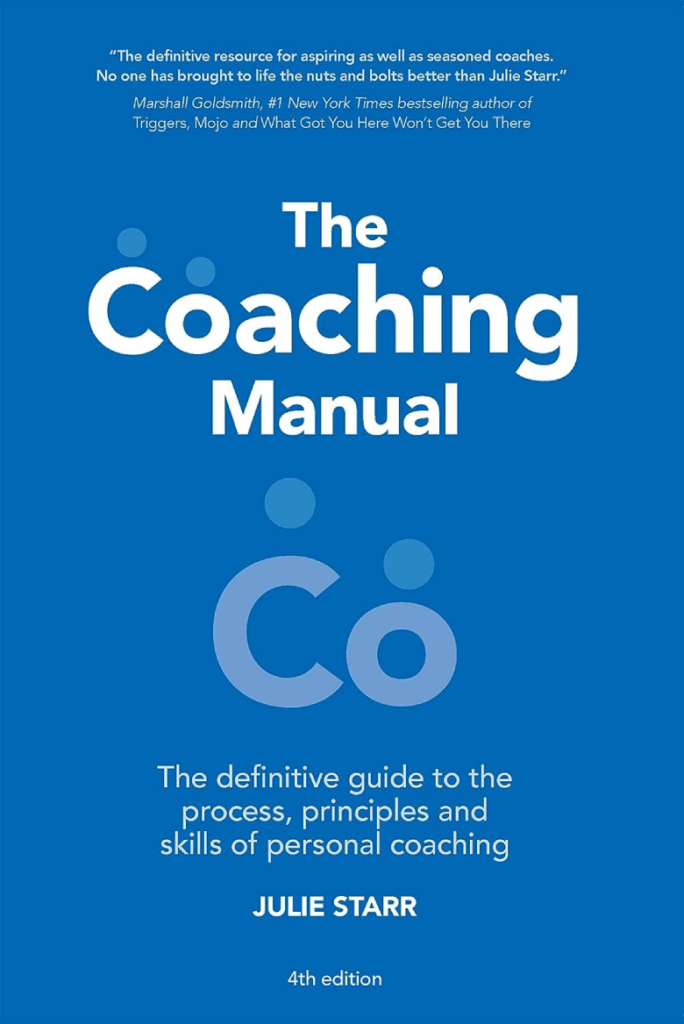 Julie Starr's "Coaching Manual" shines brightly in coaching, where insights guide us through unexplored territories. Each page teaches you to ask solid questions and develop a dynamic teaching mindset. This book empowers you to make lasting changes.
Core Concepts
The core concept of the 'Coaching Manual' is to inspire individuals to discover their abilities and prosper. Julie Starr's booklet helps you to find your talents and develop emotional maturity. The pages guide self-discovery and professional growth to improve your practice.
Takeaways
Recognizes coaching as a continuous learning journey, thus encouraging refining approaches.
Enables you to adapt different techniques to suit diverse individuals and their goals.
Teaches you to provide constructive feedback to guide clients to achieve their goals.
10. The HeART of Laser-Focused Coaching
A Revolutionary Approach to Masterful Coaching by Marion Franklin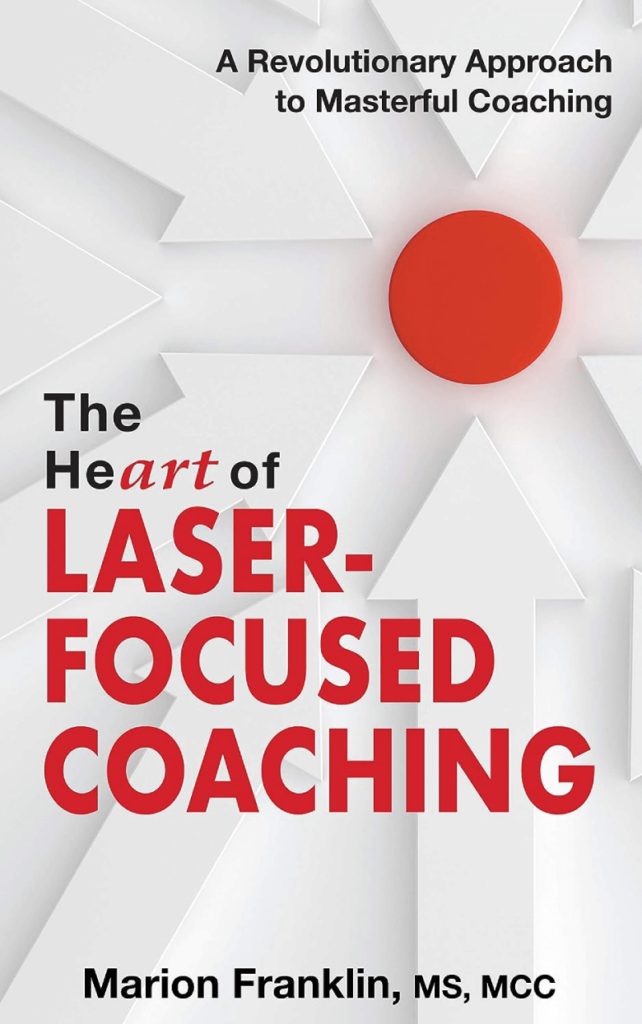 This book is excellent for mastering your coaching skills that inspire change. Marion Franklin's "The HEART of Laser-Focused Coaching" guides teachers seeking improvement. Through its pages, you learn ideas and methods that help you improve your skills.
Core Concepts
This innovative guide stresses laser-focused coaching that goes beyond ordinary coaching. With over 20 years of expertise, Marion Franklin, "the Coach's Coach," discusses good teaching ideals, beliefs, and ideas. You can immediately understand how people act with these instruments.
Moreover, the 25-theme approach to examining circumstances and making substantial improvements shows you how to help clients by leading them to breakthroughs.
Takeaways
Provides you with the skill to recognize the client's patterns and address life-altering changes.
Helps you to identify counterproductive strategies and offer insights for improvement.
Allows you to resist the influence of client stories.
Additional Resources and Further Learning
Apart from reading coaching books, you can further learn to enhance your career in different ways. Some of them are as follows.
Online Courses
Many institutes now offer programs related to coaching. You can access and learn such programs to advance your career. These provide flexibility to you to learn at your own pace. Besides, online courses contain a wide variety of topics.
Certification Programs
Certification programs are an excellent way to establish your validity in the coaching sector. You must do some coursework, practical experience, and exams to get certification. You can go for different certification programs.
You can check this article to find out more about certification programs: Best Life Coach Certification Programs.
Professional Organizations
You can join associations like the International Coaching Federation (ICF) and other organizations to access additional resources, publications, and opportunities. This process helps in your professional development.
Mentoring
You can seek mentoring from the experienced coaches. That way, you can learn about the most valuable techniques from the experts in your field. Mentors can provide guidance and personalized advice to help you in your career.
Attending Workshops and Seminars
Another way to extend your knowledge is to attend workshops, seminars, and conferences. You can gain insights from experts in your field from these meetings. Apart from that, you can network and learn from peers.
Conclusion
In conclusion, these best coaching books guide you to improve your career and effectiveness. These books combine competence, compassion, and wisdom like the inspirational mentors. Those pages contain tactics, techniques, and insights to improve your coaching and empower your clients.
Like you helping clients attain their potential, these books help you succeed as a coach. Adapt their principles to your coaching approach and see how they improve your career and the lives you touch. These coaching books help you become a better, more influential coach.
FAQs
What are good coaching books?
The Coaching Habit by Michael Bungay, The Coaching Solutions by Renee Robertson, and Coaching for Performance by John Whitmore are good books available in the market.
Where can I get coaching books?
You can find coaching books in local stores or online platforms like Amazon and Bookshop.org.
How do you start a coaching career?
Starting your career involves several steps, such as gaining knowledge, certification, experience, network building, and continuing education.
Get indepth knowledge with this article: How to Start a Successful Life Coaching Business.
What are the 4 types of coaching?
The four types of coaching are Life Coaching, Business Coaching, Sports Coaching, and Executive Coaching.